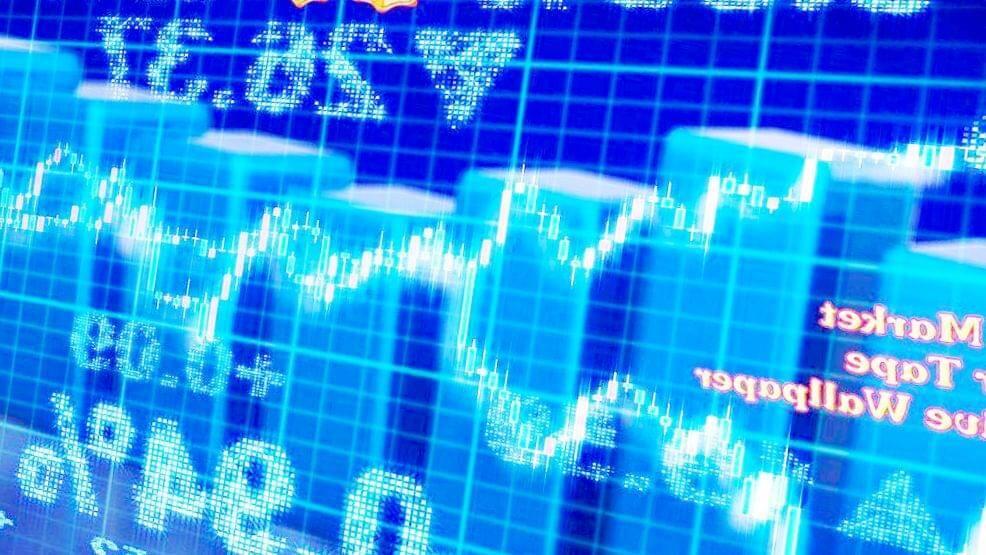 Spectre.ai Overview
Spectre.ai is the first in the industry, a broker-less online trading platform that allows traders to trade in a high frequency with low risk in the financial markets. The site allows for the synthetic of a range of asset classes, including currencies, stocks, bonds, ETFs, indices, and Epic among others.
Know more about Spectre.ai by reading this broker review in full.
Spectrei.ai Background & Safety
Market intermediaries or brokers have been the ones introducing traders to the financial markets, the biggest reason why trading has been expensive as well. Is there an online site that has a broker-less system to allow clients to interact directly with the financial markets available?
Spectre is the answer! Having a broker-less platform, though, is not enough to think that this trading site is for you. Let's discover how Spectre facilitates trading and what trading conditions and features it offers to traders.
Spectre Trading Limited is registered in Saint Vincent and the Grenadines. Being a blockchain-based broker, it had its Initial Coin Offering in 2017. Through the platform's unique crowdsourced technology traders are given direct access to Spectre's pool of liquidity or against other traders directly. The site utilizes smart contracts via blockchain technology to ensure 100% transparency and pure trading.
As a broker-less trading system, Spectre, unlike the thousands of brokerage sites servicing online, does not ask clients to deposit trading funds to activate their trading accounts. Instead, it earns a volume-based technology fee from trading clients. It also has no account managers or salespeople to bug investors and clients. In essence, Spectre allows traders to directly trade from their digital wallets.
Trading with no fees is the signature service of Spectre. In effect, it complies with the Sharia Law of having no swaps or interests in trading. This welcomes all Muslim traders to trade with Spectre. Another unique operation with Spectre is with its trade transactions. Each transaction on its online trading platform is mined and settled on a transparent digital ledger for verification. A huge network of processing nodes worldwide will confirm the trade entries and exits together with debits and credits to trader accounts.
Be mindful, though, that Spectre is not regulated by any financial institution.
Spectre.ai Features & Fees
Market Coverage
Spectrei.ai offers over 80 synthetic tradable products (no underlying ownership) across several asset classes including currencies, stocks, bonds, ETFs, indices, and Epic through digital contracts or CFDs.
Trading Accounts
Binary options brokers are known to have an array of account types for clients to choose from. Spectre, however, is different as it only offers two accounts: Regular and Wallet.
Wallet Account – this account is the user's own crypto wallet. This means that the user can trade directly and transactions are processed instantly and without fees.
Regular Account – this is a privately escrowed Ether wallet. Trade profits pass directly through this Ether wallet and withdrawals can be made through the user's own e-wallet account. This account requires a minimum deposit fee of $10.
Trading with Spectre, traders can be rewarded with up to 400% payouts. Trade sizes start from $1 with direct access to a decentralized liquidity pool consisting of over 80 tradable assets. Spectre offers 24/7 trading but trading beyond the standard market hours may result in wider spreads.
A demo account is also offered by SPectre to allow traders to test the trading environment and familiarize themselves with the functionalities and features of the platform.
Funding Methods
An array of payment solutions is offered by Spectre to allow its clients to fund their own e-wallets or escrowed e-wallets. These options include VISA, Mastercard, wire transfer, Uphold, fasapay, Skrill, Neteller, Paysafecard, Help2pay, Advcash, and UnionPay. Spectre does not hold payments or service fees. Processing speeds depend on the payment provider but regular transactions usually take 24 hours.
Promotions
Since Spectre does not require deposit funding, deposit bonuses are nowhere to be found in their promotions. But Spectre offers other trading promotions. One of its promotions is a trading competition where a trader can win up to $50,000.
U-token privileges also await Spectre clients. Using the firm's utility coin can enable traders to have higher payouts, more assets, higher trade sizes, and a lot more.
Customer Support
Aside from the site's readily available FAQ page, it also has a team of customer support available 24/7 via email or live chat.
Spectre.ai Trading Platforms & Tools
Spectre has its own proprietary platform. Its platform is powered with standard indicator tools and charts. But advanced features and functionality that are usually found on MetaTraders are nowhere in this platform.
The platform has a mobile app available on Android devices. More so, APIs allow traders to enable automated trading robots.
Unfortunately, beginning traders are at a disadvantage in terms of educational tools and research features of Spectre. The site has limited trading tools to aid traders to learn about the basics and facets of trading.
Bottom Line
Spectre provides a fresh way of approaching online trading. It does provide unique trading solutions to traders and offers the same tradable assets to them albeit limited.
On one hand, for traders who are into trading transaction security, simplicity, and competitive costs, Spectre is a good fit for them.
On the other hand, for traders who are not adept with the basics of trading and are inclined to analytics, Spectre does not match their needs.
Depending on your priority, Spectre may or may not be the broker for you.