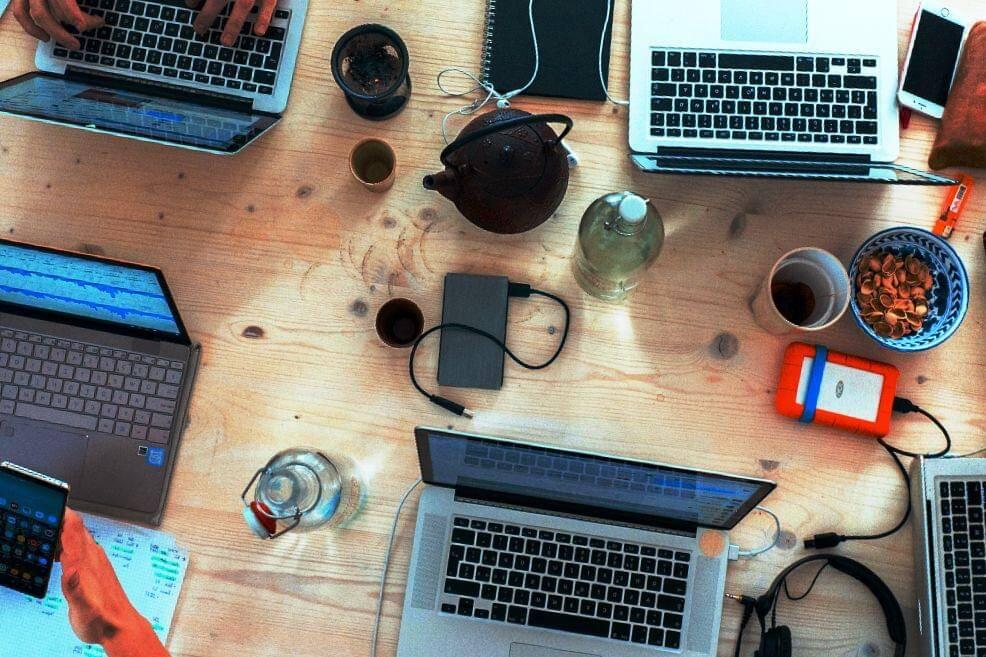 XtreamForex Review
XtreamForex offers services in currencies, cryptocurrencies, commodities, stock, and indices trading with ECN conditions. This broker's main mission is to become the world's top brokerage firm. It begins with providing unparalleled services to its large client base.

XtreamForex Security and Licenses
XtreamForex is a subsidiary of Xtream Markets Ltd. It is licensed to operate and regulated in the Marshall Islands, according to the broker's official website. However, it is unclear whether XtreamForex is regulated by any government or independent regulatory agency. Information about this broker does not offer insight into that, which means that XtreamForex's regulatory status as well as its security are in question.

It is highly likely that XtreamForex is an offshore broker, which means that it operates without following any regulatory standards. This presents higher risks for investors since there is no guarantee that their funds are insured and protected from theft or rough market conditions. However, there are quite a number of traders who prefer to trade with offshore accounts since it also has its own perks. Still, the risks associated with it are very high and beginning traders are warned against it.
XtreamForex Trading Platforms
When it comes to platforms, XtreamForex sticks with the classics. It only offers MetaTrader 4 and 5 for their clients, which speaks volumes about its value for quality. Both MetaTrader platforms have been hailed as the gold standard for trading platforms across the globe since it offers the best tools and trading conditions. XtreamForex's MT4&5 offerings are available in desktop, web, Android, and iOS.

MetaTrader4: MT4 is a classic choice when trading foreign exchange. The platform's intuitive yet user-friendly interface has attracted beginners and aspiring traders, while its functionality and speed of execution has earned the preference of expert traders. It is equipped with hundreds of tools and indicators that aid the trader every step of the way. It has the perfect ability to determine trends and set stop loss and take profit levels. It is highly valued by brokers everywhere and is a basic in platform offerings.

MetaTrader5: MT5 is a multi-asset platform that was developed to complement the features of MT4. This platform has the ability to trade multiple assets all at once, aside from being able to trade in all financial markets, including cryptocurrencies and stocks. It is used in centralized and non-centralized markets because of its high functionality. It has the same high-level functionality and execution capabilities as its predecessor. It is the top choice for trading digital assets by traders worldwide.

XtreamForex Trading Accounts
XtreamForex offers a total of five trading accounts to choose from. These five vary mainly in its features. Some accounts are applicable to beginners, while others are recommended for experts.

Micro Account: The minimum deposit amount for this account is $5 with a leverage of 1:1000 and spreads that begin at 1 pip. The maximum open orders is 250, the margin call level is 50%, and all trades do not charge commissions.

Standard Account: This account requires a minimum deposit of $250 with a leverage of 1:400 and spreads begin at 1 pip. The maximum orders available is 500, the margin call level is 60%, the stop out level is 30%, and no commissions are charged.

ECN Account: This account offers ECN trading conditions, which means that spreads begin at 0 pip and trades are charged with $7 commission per lot. Other than that, it offers the same account specifications as the Standard account.

ECN Pro: The required minimum deposit for this account is $5,000 with a leverage of 1:200 and unlimited open orders. This is considered to be the better version of the ECN account. It only charges $5 commission per lot.

VIP Account: The minimum deposit for this account is $20,000 with a leverage of 1:200 and spreads that begin as low as 0 pip. It offers unlimited open orders and trade volumes, as well as a margin call level of 60% and a stop out level of 30%. Each trade is charged with a $1 commission per lot.
XtreamForex Research and Educational Tools
XtreamForex offers basic research and educational tools that are beneficial to all clients. For starters, an Economic Calendar, daily market news, and the XtreamForex blog are all helpful in keeping track of the latest market events. These tools provide updated information about all financial markets as well as global events that have direct impact on it. There are also articles discussing various trading strategies that both beginners and expert traders can use in their trades.

XtreamForex also offers trading calculators, namely for computing pip value, margin call levels, and fibonacci levels. The calculators are helpful in evaluating the risk/profit ratio of each trade. It lets traders become fully aware of the consequences, especially when it comes to losses, of each trade before it is executed.

XtreamForex Final Review
XtreamForex is an ECN broker that offers fairly the same services and features as any other broker. It has a promising vision and markets itself well to its client base. However, the broker's security is still in question due to its lack of regulatory status. For these reasons, trading with XtreamForex must be done with caution.